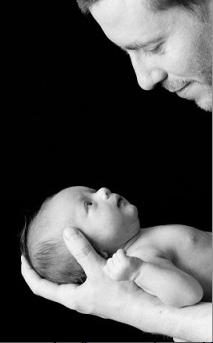 I have heard a lot of people tell me that they were born without an artistic gene in their body, and that they don't have any artistic skill. But I don't really believe it.
I believe everyone is born with a desire and the natural ability to create and express themselves artistically. It's what happens once you start making the art that determines whether or not you'll continue as an artist.
Children take to art naturally. They create architecture with wooden blocks, sculptures with Play-Dough, and wonderful works of expression with paint, crayons, sticks, mud, legos, and any other medium they can get their hands on and use. They even create art with their food at the dinner table! Children are born artists.
As we grow, we create art, and it is either encouraged or deterred.
The encouraged become the artists of the world. They see what others miss. They create expressive works. They add value.
The deterred are still artists, but just need an awakening. They need a little encouragement, an opportunity, a gentle nudge. Some of the deterred rediscover their artistic talents later in life. They paint the picture, write the novel, bake the cake. Sadly, many others never find it. They cling to the fallacy that they just weren't born with that special gene.
I am fortunate that my parents encouraged me.
Here's how my parents helped unleash the artist within me.
My parents: